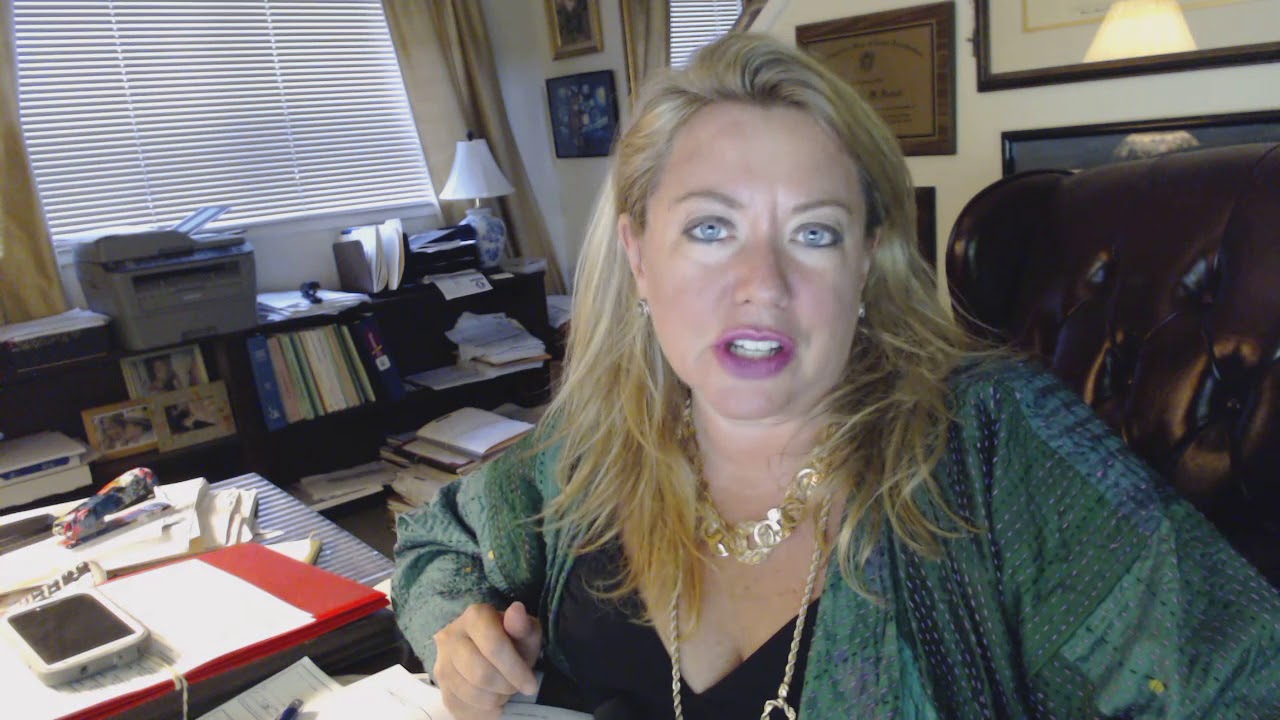 Workers Compensation Law in Toms River, NJ
There is no better place to live and work than the Jersey Shore. Unfortunately, when a work accident occurs and medical treatment is needed, workers can suffer in more ways than one. From life-altering injuries that demand ongoing medical treatment to lost wages,
workplace accidents
can hurt employees physically, financially, and emotionally.
Many work injuries are caused by a specific event. That is called a traumatic injury. Others are caused from years of repetitive trauma as a result of lifting or using heavy equipment. Those types of injuries are called occupational injuries. For both traumatic events and occupational injuries, you may be able to obtain Workers' Compensation benefits for medical treatment, wage replacement while you are out of work and receive a cash settlement at the end of your case.
If the injury was caused by the negligence of a third party (a person or company other than your employer), you may also be able to bring a lawsuit against that party—even if you're also receiving workers' compensation benefits from your employer.
This is serious and you need legal assistance to prosecute your claim. For over 20 years, Kathleen Dotoli, has helped thousands of Jersey Shore residents over the years with their Workers' Compensation claims and we can help you, too. For responsive, compassionate and effective representation, our firm will help you get back on your feet after an injury in every way.
Stop taking advice from people who do not serve your best interests. Workers' Compensation insurance companies and your human resources department have no obligation to advise you on your legal rights. Instead, empower yourself by contacting Kathleen Dotoli to learn all of the benefits to which you are entitled.
You've Been Hurt at Work. Do You Need an Attorney?
My law practice is devoted to workers who have been injured on the job.  Knowing that, I bet it would surprise you to learn that not all workplace injuries require the assistance of an attorney. 
You're Thinking: What?  An Attorney Turning Away Business? 
Truth.  If the injury is minor, it's probably not worth it to file a claim.  What do I mean by minor?  A small cut, bruise or sprain that heals itself within a short period of time without any lasting marks or physical limitations is not really a viable claim.  You see, NJ Workers' Comp laws pretty much require you to show a lasting physical problem in order to obtain compensation.  
But What if the Injury is Serious?
If you herniated a disc in your neck or back, broke a bone, ruptured ligaments in your knee, or tore your rotator cuff, you are likely to experience long-lasting physical problems.  You are entitled to permanency benefits most insurance companies will not tell you about even if they pay for all of your medical treatment and wage replacement.  Calculating permanency benefits can be a complicated negotiation that addresses the injury, doctors' opinions, pre-existing conditions, and occupation.  In that scenario, hiring an attorney experienced in workers' compensation matters is a smart thing to do. 
I help my clients with all sorts of things you cannot anticipate after a work injury.  Sometimes the workers' compensation insurance carrier terminates treatment prematurely as a cost-savings measure, often at the expense of the injured workers' health.  I file motions to correct that.  Sometimes a second medical opinion is necessary or bills aren't being paid.  I make sure that my clients are protected medically and financially. Sometimes the entire claim is denied often leaving the injured worker with no assistance whatsoever.  Fortunately, we get these cases back on track. 
When Should You Contact a Lawyer?  
Consulting with me sooner rather than later can help you avoid many of the pitfalls and insurance company double talk you might encounter dealing with your claim.  After all, this is probably all new to you.  But remember!  The people you are dealing with, like claims adjusters, personnel departments, etc., will certainly be more knowledgeable about workers' comp and you may be at a disadvantage due to your lack of information.  Placing your case in the hands of an experienced attorney should help you feel more secure in the knowledge that you are receiving your maximum benefits and allow you to concentrate on getting better.  Consulting me early on also allows me greater opportunity to gather necessary documentation to keep your medical treatment and wage replacement from being unnecessarily delayed. 
How Does a Lawyer Get Paid?
No worries!  There is never a fee for a consultation and our fees are set by an experienced judge of workers' compensation only if we win your case.     
Workers' Compensation FRAUD Makes Me Mad!
There's so much Workers' Comp Fraud out there!  The system needs improvement!  Too many people cheating the system!  How do we get companies to stop committing workers' comp fraud? 
Wait…what did I say? 
Companies
are committing fraud? 
1. (National) FedEx to Settle Driver Lawsuits in 20 States for $240 Million
(6/16/16)
FedEx Ground Systems, Inc. has agreed to pay $240 million to resolve claims by 12,000 FedEx drivers in 20 states. FedEx was labeling the drivers as independent contractors to avoid paying additional taxes, fringe benefits, health care costs, workers' compensation insurance, and much more. The drivers were also not paid overtime or reimbursed for expenses.
2. (California) Seven People Charged in $98 Million Workers' Compensation Fraud Case
(6/7/16)
Seven people have been indicted with 107 felonies in a business scheme designed to commit workers' compensation fraud. The ringleader, Peyman Heidary, owned or ran numerous businesses, including law firms and health clinics, and used other people to disguise his involvement and create an illegal ownership structure. The clinics were found to have inflated billings to insurance companies by exaggerating patient injuries and treatments. The businesses fraudulently billed more than $98 million to 18 insurance companies, resulting in the businesses receiving over $12.4 million in payments.
3. (Texas) Labor Department "Mole" Helps Business Maintain $30 Million Workers' Compensation Scam
(6/28/16)
Lydia Taylor worked at the U.S. Department of Labor in Dallas and used her position to give her family members information about federal workers' compensation claims and warn them when suspicions arose about their fraudulent billing. Taylor's uncle, Tshombe Anderson, was the ringleader of the group. Anderson and others formed several businesses that fraudulently billed the federal workers' compensation program $30 million for unneeded and unrequested medical equipment for rehabilitation patients.
4. (Florida) Fake Construction Company used to Process over $17.4 Million of Fraudulent Payroll
(3/28/16)
Orquidea Quezada set up Orquicely Construction LLC and used the company to process payroll for subcontractors who employed hundreds of people. In exchange for her services, Quezada kept a five percent fee. The scheme allowed the contractors to avoid paying payroll taxes, workers' compensation insurance, and to conceal the employment of undocumented workers.
5. (Florida) Fake Construction Company Used to Cash $7.4 Million in Undocumented Worker Payroll
(7/7/16)
Two men set up a shell company, Sunrise All Contractor Corp., to receive payments and cash checks for a fee on behalf of other companies that would then pay their undocumented workers. The scheme enabled employers to avoid workers' compensation premiums and payroll taxes. These schemes are popular among employers of undocumented employees because these employees are less likely to blow the whistle on the fraud out of fear of exposing their undocumented status.
6. (California) Insurance Company Agent Misappropriated $7.3 Million and Unable to Pay Workers' Compensation Claims for California Indian Tribe
(8/19/16)
The operator of Management Resources Group California LLC, Gregory J. Chmielewski used more than $7.3 million from the company's reserve accounts for his own personal investments. The company managed another company, Independent Management Resources, which sold workers' compensation insurance to California Indian tribes. Chmielewski's actions resulted in the company being unable to cover 117 claims.
7. (California) Contractor Cheated Workers' Compensation Insurer Out of More Than $5.4 million in Premiums (10/5/16)
Michael Harold Kreger, the owner of Michael Kreger Contracting was sentenced to 9 months in jail, 5 years of probation, 1500 hours of community service, and ordered to pay restitution of more than $5.4 million for underreporting his payroll and committing insurance fraud. Mr. Kreger cheated his company's workers' compensation insurer out of more than $5.4 million and his employees out of adequate protection for potential workplace injuries.
8. (Massachusetts) Construction Companies Ordered to Pay $2.6 Million for Fraud in Misclassifying Workers (8/2/16)
Force Corporation, AB Construction Group, and employers Juliano Fernandes and Anderson Dos Santos were found by the U.S. Department of Labor to have misclassified the bulk of their employees to avoid paying overtime wages, workers compensation insurance, payroll taxes, and more. A consent judgment was entered requiring the companies and employers to pay more than $2.6 million in damages and penalties for their fraud.
9. (California) Company Underreporting Payroll Defrauds Insurer of $2.1 Million (6/7/16)
Co-owners Alvin Shih Chen and Fiona Chen of Metro Worldwide, Inc., a trucking company, underreported payroll by $4.7 million. The owners paid their truck drivers in cash to avoid reporting them to the insurer and to reduce their payroll obligation. While the company reported nearly $3 million in payroll to California's State Compensation Insurance Fund, the actual payroll amount was $7.6 million. An estimated $2.1 million in premiums was lost.
10. (Florida) Construction Company Defrauds Workers' Compensation Insurer of $1.8 Million by Underreporting Payroll (4/6/16)
Maira Chirinos, the owner of construction company Tocoa Builders, Inc. misrepresented information regarding the company's operations, employees, and payroll when applying for a workers' compensation policy. The misrepresentations enabled Chirinos to avoid paying at least $1.8 million in workers' compensation premium payments. An investigation found Chrinos grossly underreported payroll to the insurance company. She reported a payroll of $76,000, but more than $11 million in payroll checks were cashed during the period covered by the policy.
Remote/Contactless Consultations Available!
Kathleen was always kind, courteous & responsive to my questions and concerns. I highly recommend Kathleen to assist you. I will be referring her to everyone.

Kathleen cared about me not only as a client but as a person. She put her arms around me more than once to comfort me during a very difficult time. Kathleen and her Assistant Allison were always responsive and led me through the process every step of the way. Thank you both so much

I had hired a attorney to take my case. Honestly he talked down to me and I felt intimidated by him. I had heard about Kathleen from a friend so I trusted my feelings and went to see her. We talked and she explained how everything was going to go. When I left her office I knew she was a honest compassionate attorney. So if you need to know anything about your case call her. You will get the settlement you deserve. You will also know that you have a person representing you that you can trust.

Kathleen Dotoli was helping my husband with his social security disability hearing due to his worsing health. He had suddenly passed away and she had reached out to me and was letting me know that she wants to fight for me to get his benfits. She was kind and helpful walking me through the process. I truly appreciated her standing by me in my difficult time and trying to help me win his case. I appreciate her professionalism and kindness that she showed me and I will highly recommend her to anyone who needs her services.

I share Kathleen's contact information with everyone I know. I know her personally and I find her to be hard working and intelligent as well as Professional and does the best job to win her clients the best settlement in their favor every single time!

Kathleen Datoli helped me through a very difficult time on a workers compensation case with the upmost patience and professionalism!!! She was not only concerned about my case but my well being as well. I would highly recommend her and her staff as she is very well versed with her specialty!!! Thank you so much for being there for me every step of the way!!!

Kathy took on my disability case and ensured me that she was going to fight for me to get what I deserved since I have had a lot of problems following a past workers comp injury. She was always so sweet, and always answered every question I had for her with no problem. She won my disability case and they back dated it all the way to the day that I got hurt. She is also reopening my worker's comp case since my injuries are getting worse and I know my case is in good hands with Kathy and I wouldn't trust anyone else with it.

Kathleen is professional and compassionate...a very competent attorney. 🤗

I want to say thank you for helping me every step of the way. I don't know where I would be without the help of Kathleen Dotoli and her law office. They are all great and very honest. Thank you for all your help. I would have lost everything if I wasn't introduced to you.

"I Don't care how much you know until I know how much you care" That is my motto when it comes to Doctors, Lawyers , Co workers ETC. Kathleen Dotoli reminds me of that, There are still knowledgeable, professional and caring people in these times. Thanks Kid! Jose and Elsa G
Mon - Fri: 8:30am - 5:00pm Weekends: By appointment